Bundled Firewood

All bundles consist of only North Carolina hardwoods and contain at least .6 cubic ft of firewood.

Please note that this quantity is a low measurement that is meant to ensure that no matter what, each bundle meets the firewood standards that have recently been instituted by the NC Dept. of Weights and Measurements. They have begun a different auditing process for firewood suppliers in North Carolina and we have taken early steps to ensure that our products are in full compliance with these regulations.

Our bundles were previously measured by the NC Dept. of Weights and Measurements as containing .75 cubic ft of firewood and they have not been adjusted in any manner. The State Department's standard of measuring has simply been reformatted.

Therefore, we have taken measures to guarantee our customers both the best product and buying experience possible, one without fear of recall as the adjusted auditing system is currently being put into effect.

Please contact the NC Dept of Agriculture if you have any questions -- (919) 733-3313.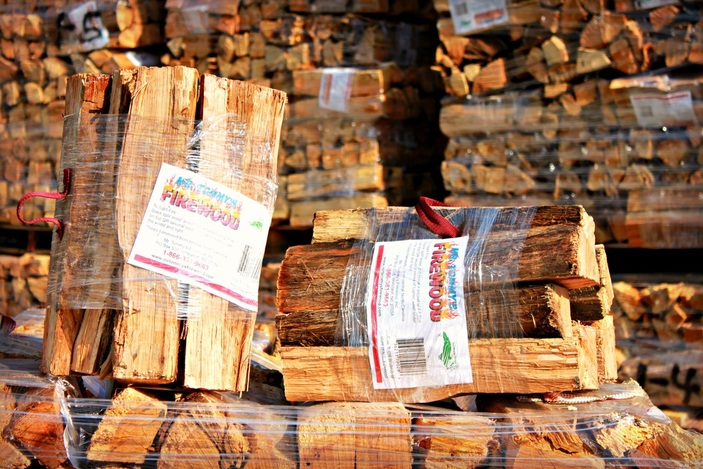 ---
Shipment Options

We currently supply both commercial and residential customers, but our shipment options do differ depending on the type of customer.

both delivery and pick up options are available; prices will vary accordingly. When delivered, the pallets are shipped in enclosed trailers and typically delivered when regional orders reach truck load quantities (18-20 pallets). Once delivered, our customers also have the option of having the simply dropped on site or hand-stacked on the store apron.

Unfortunately, for residential customers, private deliveries are not an available; however, nearby residences are welcome to pick up an amount of firewood at our facilities.